Raw Politics: future looking murky for Merkel
Comments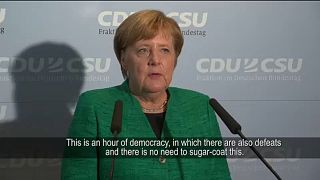 "Major blow."
"Surprising revolt."
"Political bomb."
Those are just some of the ways an unexpected setback for Angela Merkel is being described today, fueling speculation that after 13 years, major cracks are forming in her coalition.
The German Chancellor had hand picked Volker Kauder to lead her centre right coalition. But in a surpise move last night, members of her party voted against him.
Instead, they chose challenger Ralph Brinkhaus. For the reaction to this story check out the video above.