Raw Politics: a big setback for Merkel, EU at loggerheads with Romania and Macron the 'Anti-Trump'
Comments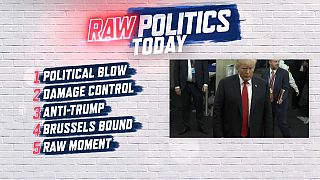 In Wednesday's Raw Politics:
Political blow - a surprise setback for Angela Merkel. Are her days numbered?
Damage control - Romania's prime minister has a heated meeting with European politicians ahead of a controversial vote.
The Anti-Trump - Emmanuel Macron sells a very different world view at the United Nations.
Brussels bound - UK Opposition leader Jeremy Corbyn heads here to talk Brexit.
And in the Raw Moment, the US President becomes an accidental comedian.