Raw Politics: amid low approval ratings Macron takes the fastest route to taxpayers' hearts
Comments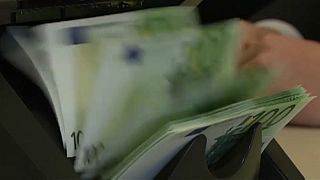 What do you do when you're the French President and your approval ratings are falling sharply? One very good answer to that: tax cuts.
As his popularity falls to a record low and economic growth slows, France's Emmanuel Macron has wrapped up a 25-billion-euro package of tax cuts for workers.
The tax bill for households will fall by a total of six billion euros. Meanwhile, levies on businesses are set to fall by 18.8 billion euros.
The result? France's overall tax burden will fall to its lowest level since 2012.
But Macron is walking a tightrope.
The tax cuts will push up France's budget deficit towards the EU's limit and could hinder Macron's pledge to balance the budget by the end of his presidential term in 2022.