Badminton - Malaysia's Lee Chong Wei diagnosed with nose cancer
Comments
By Reuters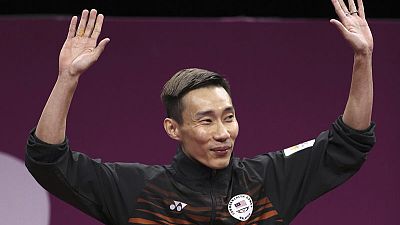 -
(Reuters) – Former world number one Lee Chong Wei is receiving treatment after being diagnosed with nose cancer, the Badminton Association of Malaysia (BAM) said in a statement on Saturday.
Lee, who won gold at the Commonwealth Games in Australia at the beginning of the year, was in Taiwan receiving treatment for the disease which was still in its early stages and "responding well", the statement added.
The 35-year-old, who is currently ranked fourth in the world, has won 69 international titles and is a three-time Olympic silver medallist.
He withdrew from the World Championships in China and Asian Games in Indonesia due to what BAM said at the time was a "respiratory-related disorder".
"Chong Wei is currently in Taiwan seeking treatment and I am pleased to inform you that he is responding well… and is currently resting and recuperating amongst family and close friends," BAM president Datuk Seri Norza Zakaria said.
"On behalf of Chong Wei, I would like to thank all Malaysians for your prayers and concern. Your support has been his source of strength and courage. We urge everyone to respect his privacy and that of his family."
(Reporting by Simon Jennings in Bengaluru; Editing by John O'Brien)