Raw Politics: this week in Brussels...in case you missed it
Comments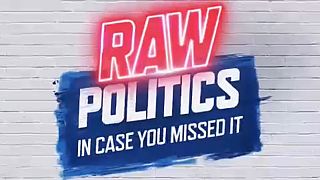 The Raw Politics team looks back at a week in Brussels in which Brexit returned to the top of the agenda. As is its wont.
The fallout of the European Parliament's decision to invoke Article 7 and raise the threat of punitive sanctions against Hungary has also been a story covered this week by Tesa, Darren and the panel.
Also, if you missed it during the week, here's a chance to see Anelise Borges' reports on the migrants of the Aquarius rescue ship, three months after it docked in the Spanish port of Valencia.