Trump 'told Spain to build wall through Sahara' to stop migrants
Comments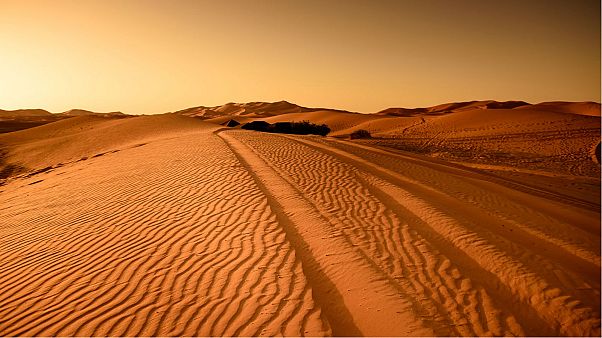 US President Donald Trump has advised Spain to build a wall across the Sahara desert to keep out migrants, according to the Spanish foreign minister.
Speaking at a lunch event in Madrid this week, Foreign Minister Josep Borrell recounted a meeting where he said Trump shrugged off the scepticism of Spanish diplomats about building a wall through some 4,800 kilometres of dessert.
Borrell recalled that Trump said "the Sahara border can't be bigger than our border with Mexico," according to reports in local media outlets including El Pais and Europa Press.
Trump's pledge to build a wall across the 3,000-kilometre US-Mexico border became a central focus of the 2016 presidential campaign.
However, the plan differs from Trump's suggestion for Spain in that Madrid would need the cooperation of foreign nations to build the wall.
The Spanish foreign ministry did not immediately respond to Euronews' requests for comment, however, a spokesperson confirmed to The Guardian that the minister made the remarks.
"We won't be making any further comment on the minister's remarks," the spokesperson said.
The minister did not offer any details about when the conversation with Trump took place, but it is believed to have been in June when he accompanied Spain's King and Queen to the White House.
Figures released by the International Organization for Migration (IOM) earlier this year showed Spain has overtaken Italy as the most popular choice for migrants attempting to get to Europe by sea.