Going up in the world: hot air ballooning boost for Turkey's Kappadokia
Comments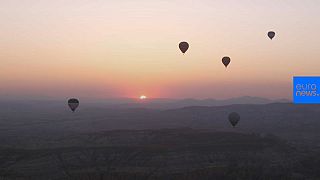 In Kappadokia, Turkey, the hot-air balloon industry brings in more tourist dollars than hotels and shops.
A deadly collision in 2013 prompted authorities to limit the number of balloons in the air at a given time.
Now foreigners are flocking back to Kappadokia, with the bulk of business coming from China and Russia.