Wisconsin shooter dead after being shot by police
Comments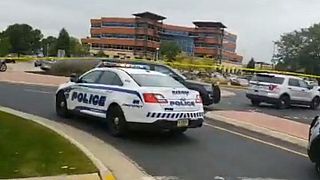 Officials say the suspect in a Wisconsin workplace shooting has died after being shot by police.
Middleton Police Chief Chuck Foulke says there are no other suspects in the attack that occurred Wednesday morning at software company WTS Paradigm. 
Foulke said the suspect died after being shot by officers, and three other people were injured during the attack.
City Administrator Mike Davis initially said four were injured during the shooting, however, he and Foulke said the correct number is three, not including the suspect.
Officers were alerted to an active shooter situation at about 10:25 am local time. 
He didn't release details about the suspect or how the attack unfolded. He said officers are still interviewing witnesses.