Raw Politics: WTF France creator Paul Taylor on EU stereotypes
Comments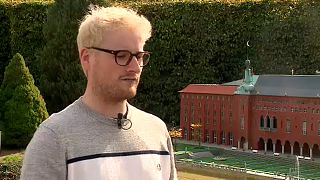 You may know Paul Taylor from his WTF France TV series and if you don't know him yet, there's a very good chance you'll know the subject of his humour. He gently - and sometimes not-so-gently - mocks all things French, from food to language to bureaucracy.
But the French aren't Taylor's only targets; he's now filming a documentary series with a focus on stereotypes across Europe.
Euronews' Méabh McMahon caught up with Taylor at Mini Europe in Brussels.