Author defiant after French booksellers decry selection for top prize long-list
Comments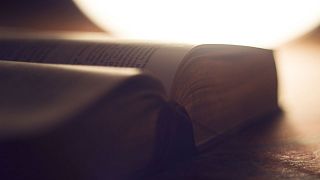 A French-Israeli author has hit out at booksellers who have criticised the decision to include his self-published novel on the long-list for one of France's top literary prizes because it is only available via Amazon.
Marco Koskas told Euronews he was "very, very surprised and shocked" at the reaction of booksellers to the news that his novel "Bande de Français" was among 17 titles in contention for this year's Prix Renaudot.
The Syndicat de la Librairie Française, an umbrella group for French bookstores, issued a statement this week criticising the Reaudot jury for the decision.
"With this decision, does the Prix Renaudot realise it is doing a disservice to the author himself and to bookshops, as well as sending a worrying signal for the future of the industry?" the statement read.
The Syndicat argued that because the book was self-published on Amazon's CreateSpace platform and so was only available for sale through the internet giant, it was "technically and commercially almost impossible" for booksellers to put it on their shelves.
"Morally, especially, they refuse to 'jump into the mouth of the wolf' because Amazon is not a competitor like the others. It does not just want to become a major player in the book market, it wants to become the market itself", it added.
Koskas said it was "not fair at all" that booksellers wanted his novel out of the running.
"I'm not responsible for this situation. I'm a writer, so if I don't publish my book I die," he said.
"They must criticise the publishers who didn't want to publish me. I tried 40 publishers who didn't want to publish me… Amazon is the best publisher from this point of view."
Patrick Besson, who is on the Renaudot jury, also defended the decision.
"Among the novels of autumn, I found that it was one of the most original, most interesting. It tells the story of French Jews who emigrated to Israel, but not for religious reasons, rather to improve their quality of life," he told Le Point magazine.
The Prix Renaudot is set to be awarded on November 7.