Modern designs vie for Beazley award in London
Comments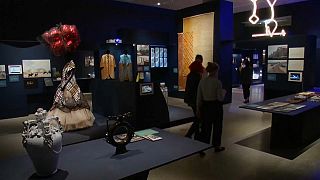 Environmentally-friendly creations and gender-neutral clothing are being put to the fore at London's Design Museum.
Designers have had the world's challenges on their minds, whether it be mounting plastic pollution or climate change.
They are competing for the Beazley Design of the Year award, to be announced on November 15.