Satellite images show scale of Hurricane Florence
Comments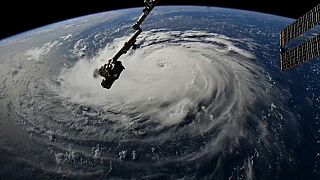 Satellite imagery shows the massive size of Hurricane Florence, currently heading towards the Carolinas in the USA.
The storm has developed a well-defined eye and a symmetrical appearance typical of major hurricanes.
The powerful storm is carrying 140mph (220 kmh) winds and bringing heavy rain that could cause severe flooding.