Rap singer Mac Miller dies of suspected overdose
Comments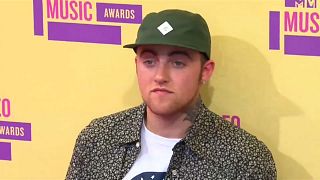 Rap artist Mac Miller has died of a suspected drug overdose at the age of 26.
The singer gained a following via the internet and his 2011 debut "Blue Side Park" topped the album charts.
He dated fellow singer Ariana Grande for two years but the couple separated earlier this year.
Miller was found unresponsive in his Los Angeles home and died at the scene, coroners said.