What MEPs think of the state of European democracy
Comments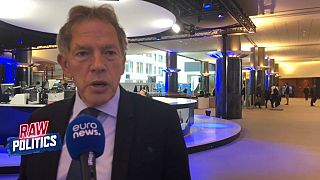 The EU Ombudsman's findings on the appointment of Martin Selmayr as General Secretary of the European Commission, made public today, have been the talk of Brussels.
The report came after a five month investigation and found that Selmayr - a former aide to Commission President Jean-Claude Juncker - was promoted too swiftly and without full respect for formal process.
Euronews' Meabh McMahon took to the corridors of the European Parliament to ask MEPs what they thought about the Martin Selmayr affair and the state of democracy in Europe more generally.