New national anthem celebrates 'fantastic' Sweden
Comments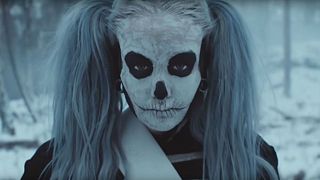 An anonymous group in Sweden released a video with an updated version of the national anthem speaking out against the narritive that the country is in "crisis and system collapse".
The filmmakers, who claimed not to be affiliated with any political party, said the video was targeted at "populists, pessimists, power officers and media".
Released ahead of the country's election on September 9, the group said in a press release the video is meant to be an antidote to "mistrust and breakdown" — "155 seconds of pure love".
The video highlights Sweden's assets — its coutryside, sports, culture and social unity — while well-known figures read out a modernised version of the national anthem's lyrics.
It is narrated by Holocaust survivor Hédi Fried along with celebrities including a handball player, comedian and a TV presenter.
The new lyrics include: "Your name travels the globe… but always returns home, to your caretakers, to your coffee drinkers.
"To lead the cause. Stand tall, radical. In your gymnasiums, your mosques, your arenas."
Those behind the video said they chose to remain anonymous because they "as individuals are not interesting or relevant".
"Our purpose is to highlight the factors that make Sweden great, a counter-response to the 'good ol' days' mentality," they said in a press release.