Elon Musk reignites 'pedo' claims against UK cave diver
Comments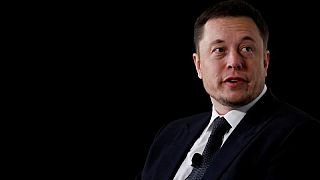 Elon Musk has revived the controversy over comments he made in July about a British man involved in the Thai cave rescue mission.
The Tesla chief executive said in a tweet late Tuesday that it was "strange" that cave diver Vernon Unsworth had not sued him for calling Unsworth a "pedo guy" on Twitter.
The chair of Tesla was widely criticised last month for making the unfounded allegation against Vernon Unsworth, who was part of an international team that freed the young footballers and their coach from the Tham Luang cave complex in northern Thailand.
Unsworth had criticised a mini-submarine that Musk had delivered for the rescue as impractical and said he could "stick [it] where it hurts".
Musk responded by calling Unsworth a "pedo guy", later tweeting: "Bet ya a signed dollar it's true." He deleted both tweets soon after.
He apologised for the remark last month after Unsworth threatened to sue, Tesla shares dived and the company's investors issued an open letter demanding Musk apologize.
Musk has been under pressure from Telsa investors over his erratic behaviour on social media. His return to Twitter, just days after he abandoned a plan to take Tesla private, is likely to renew concerns about the entrepreneur's impulsiveness.
The tweet caused Tesla's share price to surge 11%, hurting the short-selling investors whose return depends on the company losing value.