At least 15 people killed as coach crashes in Bulgaria
Comments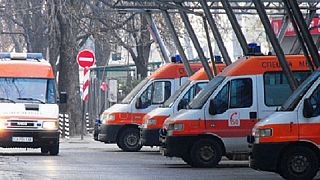 At least 15 people were killed when a tourist coach crashed along a winding road in west Bulgaria today, the health ministry said.
"We can confirm 15 dead and 27 injured," ministry spokeswoman Katia Sungarska told BNT public television.
The accident happened when the coach full of Bulgarian tourists on a visit to a monastery, ran off the road and overturned near the town of Svoge.
Four cars were crushed in the accident, according to police.