Lindsay Kemp dies aged 80 in Italy
Comments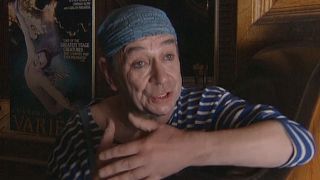 The English dancer, mime artist and choreographer Lindsay Kemp has died at the age of eighty.
He passed away whilst working in Livorno in Italy.
He was born in Cheshire but left England for Spain and then Italy.
Kemp started dancing as a child on the kitchen table and then formed his own dance company in the 1960's.
His fans know him because he helped David Bowie create his Ziggy Stardust persona and he taught Kate Bush to dance in the early 1970's.
He once said, 'for me dancing has always been a shortcut to happiness.'