Paris suburb knife attack: 2 victims killed, 1 seriously injured
Comments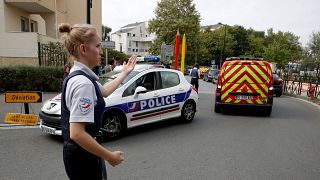 Three people were killed and one was seriously injured in a knife attack in the Paris suburb of Trappes on Thursday, according to the regional prefect.
What we know
A man has killed at least two people and seriously injured one other in a knife attack in the Paris suburb of Trappes.
The suspect was also killed, said the regional prefect in a tweet.
The two dead victims are the mother and the sister of the suspect, said the AFP citing an unnamed source to the police investigation. 
According to Reuters, the self-proclaimed Islamic State group claimed responsibility for the attack, but provided no evidence.
The attack took place in Camille-Claudel Street in Trappes (Yvelines).
Local police said on Twitter an operation in the area is now over but asked people to avoid the site and respect the police security perimeter.
Judiciary police are investigating the incident to understand the reasons for the attack, said Eric Morvan, general director of the national police, in a tweet.
What we know about the suspect
Standing outside the Trappes police station, French Interior Minister, Gerard Collomb, told reporters that it appeared that the suspect had " mental health problems".
Collomb said the suspect had been on a terror watch list since 2016 but that he had more the profile of someone who was "imbalanced" rather than "engaged" with a terrorist group.
"It was more someone who was imbalanced rather than someone who was engaged or who could, for example, obey the orders of a terrorist organisation." 
The attack is not yet being investigated as "terrorist," added the minister.