Nazi war crimes suspect flown to Germany after US deports the 95-year-old
Comments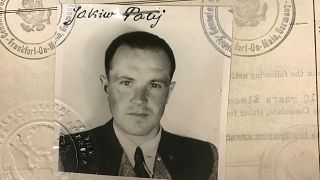 His case could be the last US deportation of a world war two-era, war-crimes suspect….
Former Nazi concentration camp guard, Jakiw Palij has been flown from New York to Germany after a 25 year battle in the US over his status.
For years Germany refused to accept the 95-year-old, as he never had German nationality.
Now he's been taken to a retirement home in the German town of Ahlen.
You can watch the full report about Jakiw Palij in the video above.