Westminster car crash: Man charged with two counts of attempted murder
Comments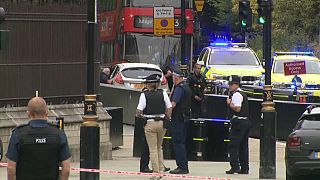 The man arrested after crashing into the barrier at London's Houses of Parliament earlier this week has been charged with two counts of attempted murder on members of the public and of police officers.
Sudanese-born British national Salih Khater will appear at Westminster Magistrates court on Monday.
It's after the 29-year-old drove his car through cyclists and members of the public before then ramming his silver Ford-Fiesta into the security barriers.
Three people were injured at Parliament Square and police had to leap out of the way of the vehicle.
Armed police were quick to respond and arrested him immediately.
The Crown Prosecution Service is treating this case as terrorism.