Experimental Ebola vaccine in DRC as virus spreads
Comments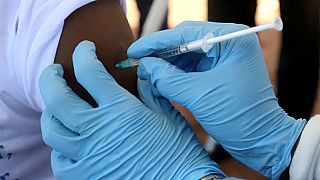 An experimental Ebola treatment is being used to combat the latest flare-up of the virus in the Democratic Republic of the Congo. But the vaccine is only being used in the eastern part of the country which is rife with armed conflict.
Its the first time the antibody - known as mAb114 - has been deployed against an Ebola outbreak. Forty-two people are believed to have died in Congo's tenth Ebola outbreak since it was discovered in the 1970s
Ebola, which causes fever, vomiting, and diarrhea, finds a natural home in Congo's forests. Between 2013 and 2016. More than 11,300 people were killed by the virus in West Africa.