China says it's ready for protracted trade war with US
Comments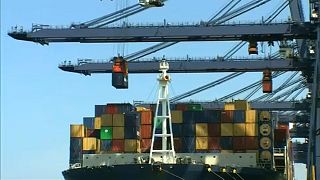 China says it is prepared for a protracted trade war with US and has no fear about sacrificing short-term economic interests. This as concerns over growth battered financial markets,
After a weekend of claims by US President Donald Trump that he has the upper hand in the trade war with China, Beijing responded through state media by saying the nation is ready to endure the economic fallout.
US pork and beef have been targeted by China in the first round of the trade war.
Xu Wei is the general manager of one of Shanghai's largest food importers.
He says his US food imports have dropped sharply.
"We used to pay just 24 percent tariffs for US pork in China," he explains. "But now the taxes have risen to over 50 percent. So there's a great impact. It's the US producers that will suffer from the policy and their income will see a drop."
Chinese business' say the tariffs are not a major blow as they can easily find alternative suppliers from Europe and Australia.