How does Apple's record-breaking valuation compare?
Comments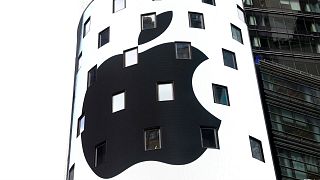 Apple Inc this week became the first $1 trillion publicly listed US company, crowning a decade-long rise fueled by its ubiquitous iPhone.
The tech company's stock jumped 2.9 percent on Thursday to give it a market capitalisation of $1.002 trillion.
To put this in perspective we've compared it with other highly-valued companies as well as the globe's richest countries and people.
As the chart below shows, Apple beat off competition from its Silicon Valley rivals to be the first to breach the $1 trillion barrier.
Some have pointed out the firm — lead by Tim Cook following the death of co-founder Steve Jobs in 2011 — was not the first to be worth $1 trillion.
PetroChina hit $1.1 trillion in 2007 but the valuation is considered unreliable because most of its stock was still held by the Chinese government.
Apple's value is so high it's worth more than many developed western economies, such as Switzerland and the Netherlands.