NBC Left Field: More young Christians become priests and nuns
Comments
By NBC Left Field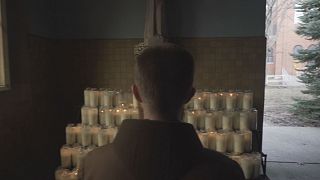 There has been a slight increase in the number of millennials joining religious life and becoming priests and nuns over the past 15 years.
Last year, 524 men and women formally entered religious congregations or monasteries and half of them were under 25.
The Catholic Church is also working hard to bring young people into the fold via social media.
It comes at a time when the institution's influence in America is waning.
NBC's Katie Engelhart explains in the above video.
For more NBC Left Field stories see:
How plastic helps the homeless to survive here.
And why pockets on women's clothing are more important than you think, here.
See more from NBC News' Left Field documentary team.