President Macron's Government survives vote of no-confidence over Benalla Affair
Comments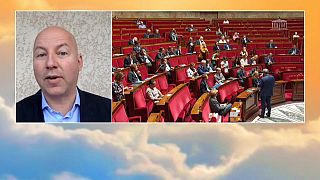 The French Government has survived two Parliamentary votes of no-confidence over the fall-out from the Benalla Affair.
President Macron has been under intense scrutiny since footage emerged of his former bodyguard assaulting members of the public on May Day.
Two motions of no-confidence were tabled against the Government: one from the right, and another from the left. Each vote was defeated with a large majority.
When Macron won his presidency in 2017, he did so with an overwhelming majority. Whilst this remains unaffected, the scandal has impacted his stance with the public – with recent polls showing his popularity has dipped to 36%.
With five judicial indictments to come, as well as a Senate inquiry, French opposition parties are unlikely to let the scandal drop until it's clear just how much, and what, the President was aware of.