Trans Adriatic Pipeline: What's at stake between Italy and US
Comments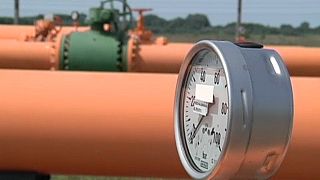 As the Italian Prime Minister visits the White House, one of the many issues to be discussed will be about the Trans Adriatic Pipeline (TAP) worth €5 billion.
An 870-km (540-mile) pipeline will link Azerbaijan Shah Deniz II field with Italy, crossing through Georgia, Turkey, Greece, Albania and the Adriatic Sea.
By the end of 2020, it will transport around 10 billion cubic meters per year.
It aims to reduce Europe's dependence on Russia for gas.
But final stages of construction are under review as Italy's new environment minister calls the project "pointless", as he says there's a lack of demand.
And Washington sees TAP as crucial in its strategy to contain Moscow influence on the old continent.
That's why the US is firmly opposed to the construction of pipeline Nord Stream 2, a project that would bring gas directly from Russia to Germany and therefore to Europe, bypassing Ukraine.
Far from replacing Russian gas, TAP seeks to diversify European supply, providing 2.4% of the continental gas consumption.
It would give Italy a strategic role in Europe, as a hub for the re-exportation of the gas towards European countries via the Alps.