Thomas Cook cancels trips to captive killer whale attractions
Comments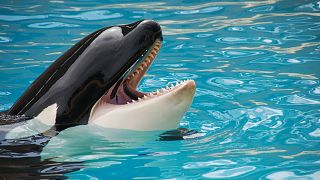 British travel giant Thomas Cook has announced that it will no longer sell trips to animal parks where killer whales are kept captive over concerns for their welfare.
The decision means customers will no longer be able to purchase tickets to SeaWorld in Florida or Loro Parque in Tenerife from the company as of next summer.
The announcement followed customer feedback in which 90% of respondents said it was "important" that their holiday company took animal welfare seriously, Thomas Cook Chief Executive Peter Fankhauser said in a blog post. 
He added that the company had engaged with animal welfare specialists over the last 18 months, and had "taken account of the scientific evidence they have provided."
"This was not a decision we took lightly," Fankhauser wrote.
Fankhauser praised both SeaWorld and Loro Parque for improvements they had made on animal welfare, and said Thomas Cook would continue to work with them over the next year as it prepared for its exit. 
But, he said: "I am clear about the kind of business that we want to be. That's why we introduced our animal welfare policy 18 months ago, and that's why we've taken this decision today.
"And when so many of our customers are so clear in their view, I could not allow our business to ignore them."
Concern over the treatment of captive orcas has risen since the release of the 2013 documentary Blackfish about a performing killer whale called Tilikum, who was involved in the deaths of three people.
SeaWold has seen its visitor numbers decline dramatically since the release of the documentary, which it has dubbed "propaganda".