Israel shoots down Syrian warplane
Comments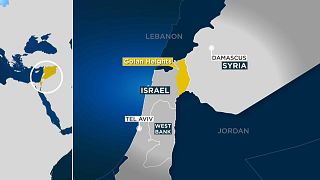 Israel says it successfully intercepted a Syrian warplane that had entered its airspace.
But Syrian state media claims the warplane was "targeted" by Israel and hit while conducting raids in Syrian airspace.
The incident took place over the Israeli-occupied Golan Heights.
The region has been on high alert as Syrian government forces close in with Russian support to regain rebel-held ground.
Since mid-June, Syrian government forces have been conducting a deadly bombing campaign close to the Golan Heights.
The incident, is reportedly the first time Israel has shot down a manned Syrian aircraft since 2014.