Higher temperatures linked to a spike in suicides in the US and Mexico: study
Comments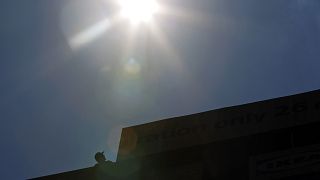 Hotter climate could be linked to a rise in suicide rates in the US and Mexico, according to a study published on Monday.
After examining data spanning across multiple decades, researchers at Standford University in California found that a degree Celsius increase in monthly average temperature led to a 0.7% rise in suicide rates in the US and 2.1% in Mexico.
Suicide rates increased in nearly every state in the US from 1999 through 2016, according to the Centre for Disease Control and Prevention.
"Our findings suggest that warming can have a surprisingly large impact on suicide risk, and this matters for both our understanding of mental health as well as for what we should expect as temperatures continue to warm," lead author Marshall Burke told Reuters.
The study published in the science journal Nature Climate Change, also analysed the language found in over 600 million Twitter posts and concluded that depressive language was used more during hotter months.
If global warming is not capped by 2050, there could be at least 21,000 additional suicides in the two countries alone, the research warned.
"The thousands of additional suicides that are likely to occur as a result of unmitigated climate change are not just a number, they represent tragic losses for families across the country," said Burke.
Research by the United Nations' World Meteorological Organisation in March found that the last three years were the hottest on record.
Countries who signed the Paris Agreement in 2015 set the goal of limiting a rise in average world surface temperatures to "well below" 2C, while "pursuing efforts" to limit rising temperatures to 1.5C.
If you're affected by any of the issues in this article, please find a list of suicide helplines by country here.