Summer heatwave: soon the norm in Europe
Comments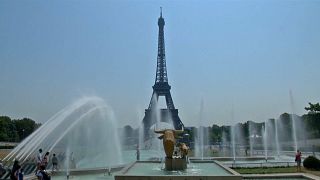 As Europe goes through a heatwave, scientists say this 'extreme' weather in the northern hemisphere may soon be normal.
Great Britain's looking rather parched and dry at the moment as temperatures soar in cities such as Berlin, as droughts everywhere will cause a shortage of crops.
You can see in the graph, that surface air temperatures have been increasing on a regular basis globally since 1979.
On a monthly [](https://climate.copernicus.eu/resources/data-analysis/average-surface-air-temperature-analysis/monthly-maps/surface-air-10 vs 2017) global average, since 1989, you can see surface air temperatures increasing each month every year.
Freja Vamborg, Senior scientist at Copernicus says, "What we do expect of course with climate change for this kind of heatwave events will be something that we will see more often. With drought and fires, it's a little bit more complex, because there we also have the rainfalls playing into the picture, and with rainfalls, if you look at Europe for instance, there is not necessarily a clear trend, if rainfalls are increasing or decreasing."
As we try and cool off by staying hydrated, scientists also say the heatwaves in the northern hemisphere are undoubtedly linked to global warming.