World Cup Fan ID holders will get visa-free entry to Russia for rest of year
Comments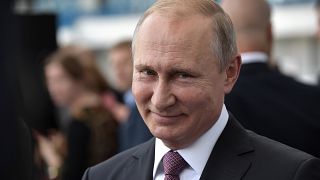 For those World Cup fans that want to visit Russia again, there's no time like this year: Fan ID holders will be granted visa-free entry into Russia until the end of this year.
Furthermore, family members and friends of the cardholders travelling with them may also be eligible for free visas, Putin said at a meeting with World Cup volunteers, Russian news agency TASS reports.
The bill has been submitted for consideration to the Federal Assembly.
The legislation comes amidst Russia's desire to increase tourist influx, said Deputy Prime Minister of Social Affairs Olga Golodets in a state meeting last week.
Over 3 million foreigners visited Russia during the World Cup. Of those, 806,000 are cardholders, according to the Moscow Times. There are ongoing state discussions of applying Fan ID technology to other cultural events in Russia.
Other Fan ID perks during the World Cup included free access to public and long-distance transport and various interactive activities for cardholders.