EU moves forward with legal action against Hungary over migration rules
Comments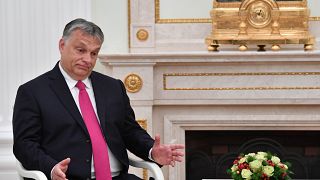 The European Commission is stepping up a legal battle with Hungary over the country's migration rules.
It announced that Hungary will be referred to the EU Court of Justice.
The EU says Budapest does not respect its obligations around the treatment of asylum seekers and has demanded laws that criminalise attempts to help migrants seek refuge in Hungary.