Cliff Richard wins court case against BBC
Comments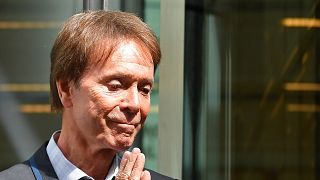 British pop singer Sir Cliff Richard has won a privacy case against the BBC. He has been awarded the equivalent of €220,000 euros in damages ( $260,000 US dollars)
The 77-year-old had sued the broadcaster for its coverage of a 2014 raid on his home, which was part of an investigation into child sex abuse allegations.
Outside the court, his lawyer Gideon Benaim told reporters: "What Sir Cliff wanted was for the BBC to acknowledge that what it had done to him was unlawful. Before litigation commenced, we asked the BBC to accept this and to apologize. Sir Cliff would have been reasonable in relation to damages had they agreed to do so. Not only did they refuse to apologize but they were defiant, repeatedly telling the world that this was public interest journalism when, as we know now, it was not."
Richard was never arrested or charged with any crime. His lawsuit claims he suffered "profound" damage to his reputation. The BBC disputed his claims and editors said the coverage was carried out in good faith.