What should you do in a royal encounter? Test your knowledge with this quiz!
Comments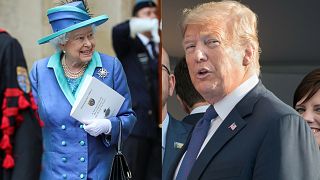 US President Donald Trump is currently on his first visit to the United Kingdom as head of state and he is set to meet Queen Elizabeth on Friday the 13th at Windsor Castle.
Mr Trump is not known for sticking to protocol but experts say "he'll want to impress".
What should he do to make a good impression? Test your knowledge below!