#WhatInspiresAfrica: 23 year old Moroccan engineer develops a clay based power-less refrigerator
Comments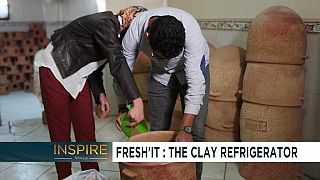 This week's quest for #WhatInspiresAfrica takes us to Mauritius where a deaf-mute instructor is leading the Semba dance frenzy.
In Morocco, a 23-year-old engineer has developed a power-less clay based refrigerator primarily designed for households who do not have access to electricity.
We also talk to the founder of Kusoma Group, an online platform that is working to boost African literature by ensuring that more books are published, and that more people get to read them.