Spain's new UNESCO world heritage site
Comments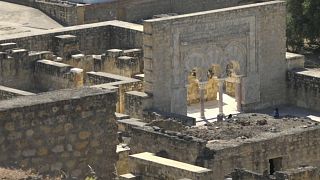 The UNESCO list of world heritage sites has a new addition. After Spain's medieval city of Medina Azahara was added on Sunday.
The site had remained buried for a thousand years until its discovery at the beginning of the 20th century. It houses the ancient ruins of a city founded by the first caliph of Al-Andalus.
It is Spain's only candidate this year, and replaces France, as the third country with the most sites on this list, just behind China and Italy
Experts say it's a significant site for understanding Arab architecture.
UNESCO's renowned list could soon be longer as the world heritage committee is meeting this weekend to decide on dozens more possible inclusions.