Turkish court orders release of jailed journalist Mehmet Altan
Comments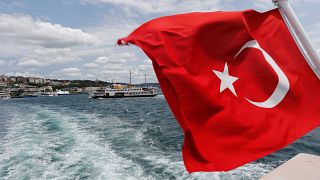 Istanbul's regional court has ordered the release of jailed journalist Mehmet Altan. He was freed on Wednesday after nearly two years' imprisonment.
The Turkish journalist and author was one of hundreds of journalists arrested following a failed coup attempt in 2016.
Altan, and his brother Ahmet, were first detained in July of 2016. Later that year, Altan submitted an appeal to Turkey's Constitutional Court, which in January of 2018 ruled that his rights had been violated. The local Istanbul Assize Court, however, refused to comply with the journalists' release. In February of 2018, Atlan and Ahmet, also a writer, were sentenced to life in prison for having "links to terrorist groups".
The European Court of Human Rights (ECHR) ruled in March of 2018 that the sentence was a violation of rights to liberty and freedom of expression.