UK election regulator calls for tougher rules on digital campaigning
Comments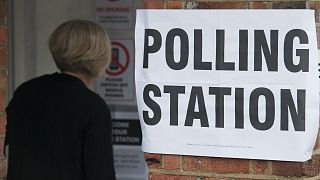 Britain's Electoral Commission said "urgent" action is needed to make online political campaigning more transparent and accountable.
In its latest report released on Tuesday, Britain's Electoral Commission said that it welcomed digital campaigning because "new ways of reaching voters are good for everyone".
"But we fully recognise the worries of many, the atmosphere of mistrust which is being created, and the urgent need for action to tackle this."
"Concerns that our democracy may be under threat have emerged," the report added.
It recommended online campaigning be made more transparent by ensuring digital material have an imprint saying who is behind the campaign and who created it, similar to traditional leaflets.
Other recommendations include:
Amending the rules on how spending is reported to give more information on money put invested in digital campaigns;

Ensuring political adverts on social media platforms are labelled to make the source clear;

Legislating so that foreign organisations or individuals cannot spend money on elections or referendum campaigns;

Increasing the maximum fine for breaking the rules and strengthening the Commission's powers to obtain information outside of an investigation.
The recommendations come as the Commission was investigating the Leave.EU group for its campaign ahead of the Brexit referendum in 2016.
The group received some £12 million (€13.6 million) worth of services from companies owned by businessman Arron Banks but referendum spending was capped at £700,000 (€794,000).
Banks said the services were rendered ahead of the cap coming into effect in April 2016.
"The government is committed to increasing transparency in digital campaigning in order to maintain a fair and proportionate democratic process," the government said in a statement.
"We will be consulting on proposals for new imprint requirements on electronic campaigning in due course," the statement added.