Koko the 'talking' gorilla dies
Comments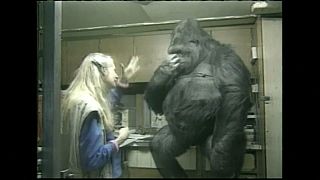 Koko - the gorilla said to have been able to communicate through sign language - has died at the age of 46.
It was said Koko was able to understand about 2,000 words in English and could respond in sign language, using it to convey thoughts and feelings.
While some scientists questioned the claim, the gorilla became an internet sensation and appeared on the cover of National Geographic magazine twice.
The Gorilla Foundation said Koko touched the lives of millions.
Koko was born at the San Francisco Zoo on July 4, 1971.
Animal psychologist Dr Francine Patterson began working with her the following year and taught her sign language, the foundation said.
Koko lived most of her life at the Gorilla Foundation in California.
She was filmed meeting the late actor Robin Williams in 2001.