European CO2 shortage threatens World Cup beer supplies
Comments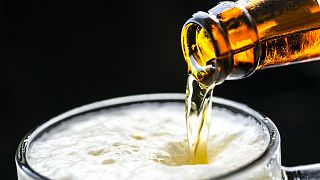 A shortage of carbon dioxide gas in Northern Europe has left beer and soft drinks producers struggling to meet demand, according to an industry magazine. 
A recent heatwave compounded matters by driving up sales of the fizzy drinks across the continent.
The deficit is due to the closure of several ammonia plants — one of the largest sources of food grade CO2 in Europe — for various reasons including maintenance and refurbishment, and goes deeper than the "usual" time offline for upkeep that is conducted annually, said Gasworld.
With just one major CO2 plant operating in the country yesterday and remaining heavily reliant on imports from Scandinavia and the Netherlands, the UK was hardest hit, according to the magazine.
Such is the shortage, it has now started to impact beer producers in the country, according to the British Beer and Pub Association.
"Given the time of year and the World Cup, this situation has arisen at an unfortunate time for the brewing industry," Brigid Simmonds, Chief Executive of the British Beer and Pub Association said.
Most of Northern and Continental Europe are struggling for products at this time, said Gasworld, with the position becoming worse last weekend when two large plants went offline.
Gavin Partington, Director General at British Soft Drinks Association confirmed this: "The shortage of CO2 across Northern Europe is impacting a wide range of businesses across the food and drink sector.
"Soft drinks producers in the UK are taking active steps to maintain their service to customers including working with their suppliers to mitigate the impact as well as looking at alternative sources."
While Southern Europe is less affected, the shortage in the North is set to run at least until the end of June.