Merkel calls for stricter immigration rules and faster deportation
Comments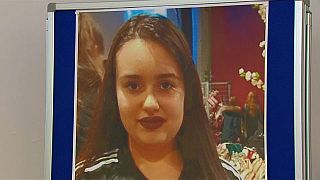 Stricter immigration rules and faster deportation of failed asylum seekers.
That's what the German Chancellor Angela Merkel has called for.
It's after a public outcry over a 14 year old German girl who was allegedly raped and killed by an Iraqi man in Mainz.
Police in the Kurdistan region of Iraq say the 20 year old suspect, Ali Bashar admits to the murder of Susanna Feldman.
People living near Mainz are shocked.
"I find it so horrific that something like this could happen. Gruesome that such a young man could do something like that at 20 years old. I also have a daughter, she's 30, but it's so unbelievable what such a young person is capable of. I'm completely shaken. Really bad, really bad.
"I'm so hurt by what happened to Susanna. I also have children and it would be a total drama if something like that happened to my daughter. And I unfortunately am beginning to understand the hatred towards foreigners, although there are enough of those people in Germany".
"It's bad for all the refugees that are here, when something like this happens".
Iraq extradited Bashar to Germany to face questions.
He originally arrived in Germany at the height of Europe's migrant crisis in 2015 when Angela Merkel welcomed in over a million people.