Knife attack on Japan train leaves 1 dead and 2 injured
Comments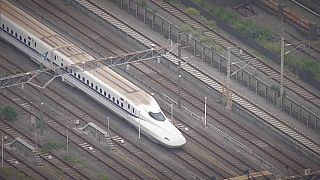 A man's been arrested by Japanese police, suspected of stabbing a man to death on board a Shinkansen train Saturday night.
Two women were also injured.
22-year-old Ichiro Kojima told investigators that he was irritated and had chosen the targets at random.
The incident took place on a bullet train travelling west in the south of Tokyo, which was carrying 880 passengers.
Officers say the attack could have been pre-meditated, as the suspect was carrying multiple bladed objects.