Man suspected of killing German teeenager now in Iraq, police say
Comments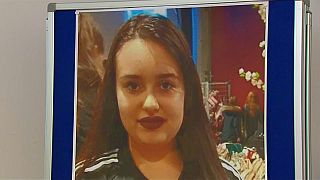 After a two week search 14-yr-old Susanna Feldmann's body was found in a field just outside the German city of Wiesbaden.
According to a local newspaper, one of the two men suspected of raping and killing her was her boyfriend Ali Bashar, who is a 20-year-old Iraqi refugee.
The other suspect is a 35-year old asylum seeker with Turkish citizenship.
Police said Bashar is also suspected of several other offences in the area, including armed robbery.
They say he has now fled Germany with his parents and five siblings and returned to Iraq.
The family flew from Dusseldorf airport to Erbil in northern Iraq with tickets in different names.
Bashar is believed to have arrived in Germany in 2015 via Turkey and Greece, along with a wave of other refugees.
An international arrest warrant has been issued.