Jordan's new PM will drop a tax law bill
Comments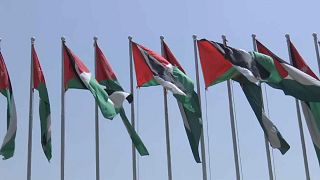 Jordan's Prime Minister-designate Omar Razzaz says he'll withdraw a controversial tax bill soon.
Razzaz says there was a consensus to withdraw it from Presidents at both houses of parliament.
During the last eight days, it sparked protests against International Monetary Fund-driven economic policies, that critics say have eroded living standards.
Jordan's Prime Minister-designate, Omar Al-Razzaz says, "People have the right to express themselves, people have the right to have their voices heard through official means, through social media and through meetings, this is a valid right. We must listen to these discussions and we have to take immediate measures to return to the right path."
The protests were the largest Jordan's seen in years.
The bill's aim was to increase tax collection by increasing the number of taxpayers but it saw the resignation of Razzaz's predecessor.
Razzaz says, he'll hold "broad consultations with civic bodies over a new tax system that will not trample on citizens' rights".