Wristband aims to help people with autism
Comments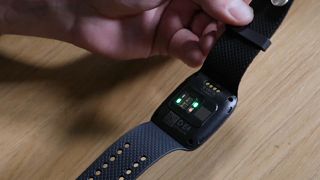 Scientists are testing new biometric technology which they believe will dramatically improve the lives of people with autism.
David Adamson has been in a care home for 17 years and is the first to wear the biometric wristband. Armed with highly sophisticated sensors, it can tell a carer how an autistic person is feeling and predict extreme behaviour before it happens.
Robin Bush of charity Autism Together explains that aggressive or challenging behaviour is always a form of communication, often indicating stress and anxiety.
"Basically they're constantly barraged with information all the time from a sense, from their sensory environment," he says. "Now if we're able to understand to what extent the sensory environment is affecting the anxiety of the individual, then we can provide, hopefully some very low level strategies for those individuals to help reduce their stress anxiety."
When David's parents realised there was something wrong with their son, they were told his behavior was down to lazy parenthood, a popular misconception at the time.
Now they are hoping the wristband will improve their son's quality of life.
"With a bit of luck, and it will take a lot of time," says Kim Adamson, David's mother. "I'm not thinking it'll be tomorrow, or next year, they'll be able to help him  even further so that he can be happy and content which is all we've ever wanted for the poor lad."
The hope is trials like this one will allow those caring for people with autism to understand how they experience the world a little better.