One dead, two injured in northern Germany knife attack
Comments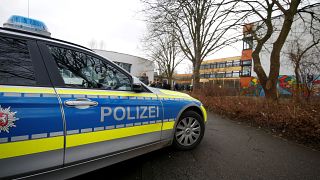 Police said on Wednesday that a knife attack had taken place on a train in Flensburg, in northern Germany. At least one person was killed and two other people were injured, one seriously, said local media.
The train had just arrived at the train station from Hamburg when the incident took place, said local news website Flensburger Tageblatt.
The suspect is not known at this time. The train station has been cordoned off and access roads have been blocked. There are currently no trains circulating to and from Flensburg.
The Bild newspaper is reporting that the attacker was shot and killed by police.