Austria's crack down on migrants
Comments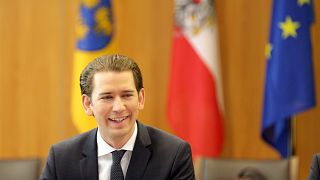 Austrian Chancellor Sebastian Kurz says protecting external borders is his "priority" in an effort to stop migrants from crossing the Mediterranean. 
Kurz wants assurances from countries like Albania that the Balkan refugee route from Greece via Albania, Bosnia and Herzegovina, and Montenegro to central Europe is monitored. 
He also believes EU border patrol guards should be sent to Northern Africa to prevent further migration to Europe.
Border control agents should  "stop illegal migrants on the external borders, tend to them, and then ideally send them immediately back to their home country or transit country," he said in an interview with  German newspaper Welt am Sonntag, published on Sunday.
The conservative Austrian leader supports the European Commission's plan to boost the number of Frontex border guards by 10,000 by 2027, but has said it should happen "much faster."