Southern European children ditch the Mediterranean diet
Comments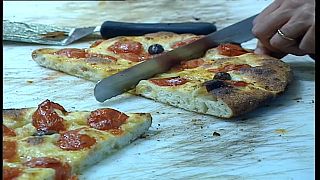 For years the Mediterranean Diet - rich in vegetables and legumes, whole grains, and good fats like olive oil and fish - has been held up as one of the healthiest ways to eat.
But it appears the message isn't getting through to the next generation in the countries that made it famous.
The latest data from the World Health Organisation shows that southern European countries such as Italy, Cyprus, Spain, Greece and Malta have the highest rates of child obesity.
Researchers say the traditional diet in southern Europe is being replaced by sweets, junk food and soft drinks - and that children in Sweden are more likely to be eating the diet associated with Mediterranean countries.
However there was some good news. The WHO said the countries affected had recognised the problem and were taking steps to remedy the situation.