Britain risks being excluded from EU's Galileo navigation system
Comments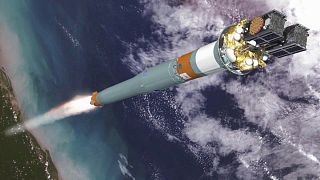 But Britain could be frozen out of the Galileo satellite navigation project - or at least part of it - because Brexit is sparking security concerns.
"Right now, for certain aspects of Galileo, as any prudent programme manager would do, the European Commission is deciding to leave Britain out of certain discussions with respect to security," said Peter Selding, the editor of SpaceIntelReport.
According to reports, the UK is set to be blocked from work on Galileo's encrypted, government-only system - known as the Public Regulated Service.
The US and Norway are bidding for access to that system.
It creates uncertainty for UK companies already contributing to the overall, 10 billion euro programme.
And it is all the more political because it is claimed French businesses will benefit.
Britain's Defence Secretary Gavin Williamson said he hopes the European Commission will see sense and not play politics with something so vitally important
In Brussels, the Commission is keen to stress that talks continue.
"Now is the right time to be thinking about adjusting cooperation with regard to the Galileo programme, to the way the EU cooperates with other third countries in such matters. I will not speculate on where our discussions, which are ongoing, will lead us," said Alexander Winterstein, Deputy Chief Spokesperson, European Commission.
But experts like Peter Selding believe that security relations will win through in the end.
"Really, unless the people I talk to are way off base, there's little doubt that the US and Norway - and eventually the UK - will be allowed in PRS, at least access to it."
For Britain, the problem is there are no guarantees.